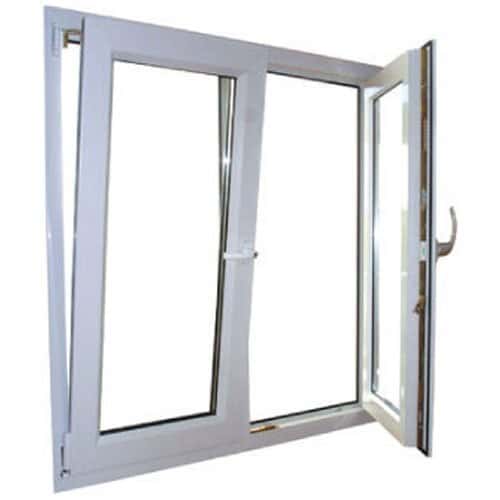 Standard Features:
low-profile lock extends less than 1/2″ into the home
frameless FlexScreen ensures a full view and encourages opening windows for fresh air
contemporary handle nests away in a metal cover with sleek straight-line design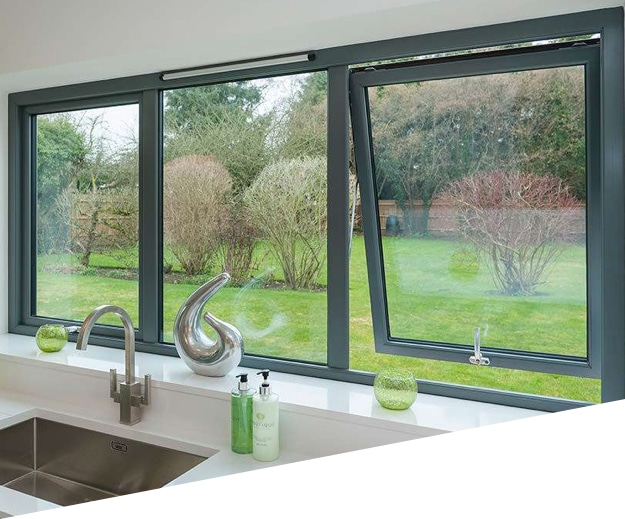 Tilt And Turn Windows
Distinguish your home – tilt turn windows are the standard by which all other designs are measured. Whether you want a dramatic wall of windows or a cozy retreat from the outside world, our versatile tilt-turn helps you complete the home of your dreams.
Sound
Outstanding acoustical qualities – up to STC 40 to keep your space serene.
Tightness
High-engineered triple-seals provides optimal compression to keep you comfortable.
Character
Sleek european lines throughout every window and door system for continuity of spaces.
Protection
Steel reinforcements ensure reliable operation and strong locking functions.
Frame colours
Black enhances the view by creating a timeless picture frame effect / white for a bright airy effect / or customize it.
Thermal Options
Dual and 1-3/8″ triple glazing are ideal – with the proper glazing Comfort Windows and Doors can balance comfort with daylight for all of your spaces.
Open Your View
Minimize the clutter and keep your view large and clear.
Ventilation
Ensure operating windows are incorporated throughout to encourage passive air flow.
Customer Installations
With lots of installations under our belts, we've put together
some of our favourites for you.