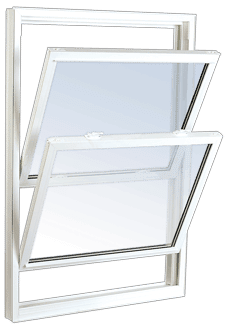 Standard Features:
Heavy-duty cam lock & keeper
Constant force balancers
Finger latches
Dual interlocking rails
Frame and bottom sash
Pocket sill for easy of water drainage
Drainage flaps
Full screen with overlapping frame
and sprung loaded
High efficiency Low E Argon thermal glass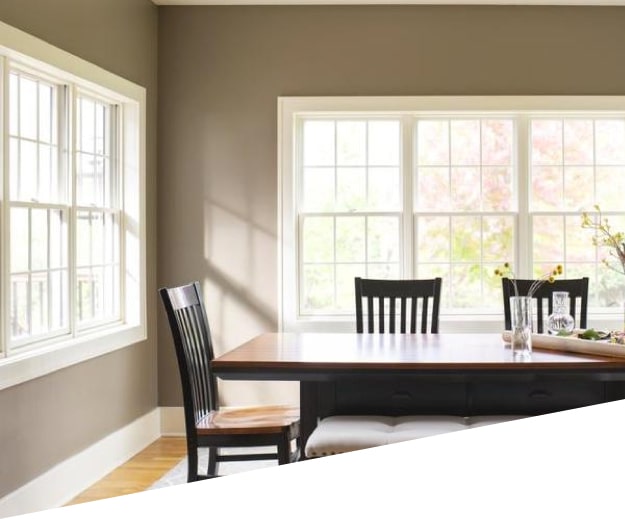 Double Hung Windows
Double hung windows feature two sashes, both each of which slide up and down when opening and closing. As Because there are two sashes, there are two distinct openings, one at the top and one at the bottom bottom, when both sashes are opened. Modern double hung windows can also be pivoted inward towards the house interior for extra ventilation or cleaning purposes. When sourcing double hung windows residents of Vaughan and other areas in the GTA have summoned the services of Comfort Windows & Doors for many years. You can speak to the trained and professional team to learn more about the advantages of double hung windows or find out more right here.
Ventilation
The dual openings of double hung windows allow for a wide range of possibilities of ventilation throughout your home. Fully opening both the top and bottom sashes allows cool outdoor air to flow in the bottom of the frame while the warmer indoor air flows out the top. The breadth of the openings, or by only opening a single sash, will easily control the amount of ventilation allowed.
Safety and Security
Because double hung windows do not protrude outwards, there is no risk of an outdoor passer by accidentally bumping into the open window frame. This makes double hung windows ideal for high traffic areas such as balconies, sidewalks, decks and other areas where space is at a premium. Double hung windows are also lockable which reduces the risk of intruders from the
outside.
Maintenance
Double hung windows that are able to be tilted inwards allow for easy cleaning of both sides of the window from the inside of the house. This is especially advantageous for windows located on the upper levels. Some double hung windows feature removable sashes which make for even easier cleaning. As for maintenance, as long as any spring balances, hinges and other mechanisms remain lubricated, cleaning is often all that's necessary.
Energy Efficiency
Double hung windows allow large amounts of sunlight into the house while keeping out the cold or heat. Energy Star certification means your windows will help reduce the amount of energy you consume and bring down the cost of your overall energy bills. All the windows sold by Comfort Windows & Doors are manufactured in Canada, which reduces the cost of transport while supporting home-grown businesses.
Air Conditioners and Other Additions
Most in-window air conditioners are specifically built for double hung windows. The air conditioning unit is balanced on the window sill of the open window and the bottom sash is pulled down flush to the top of the air conditioner and affixed to hold it in place. Double hung windows also allow for easy installation of insect repellent window screens.