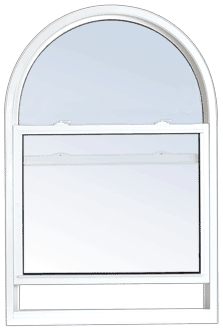 Standard Features:
Heavy-duty cam lock & keeper
Constant force balancers
Finger latches
Dual interlocking rails
Frame and bottom sash
Pocket sill for easy of water drainage
Drainage flaps
Full screen with overlapping frame and
sprung loaded
High efficiency Low E Argon thermal glass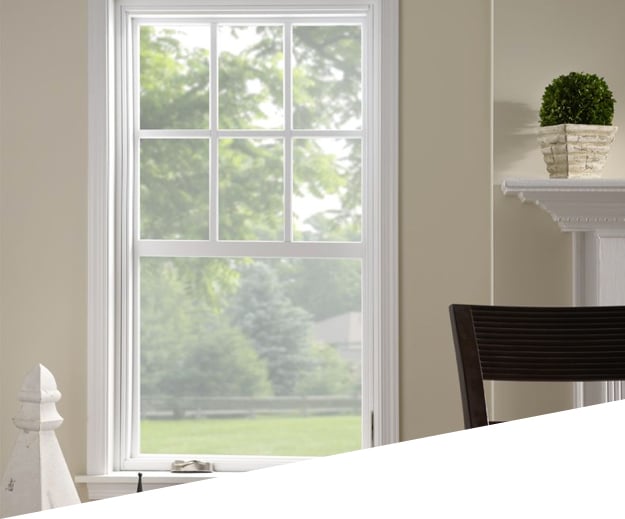 Single Hung Windows
Single hung windows are comprised of two sashes – once which one is fix and the other one which slides up and down for to open and closes the window. opening and closing. The movable sash can also tilt inwards to allow for easy cleaning of boths both sides of the window and as well as for extra ventilation.
Space Saving
Single hung windows work well in tight spaces. The fact that they open up vertically and not outwardly makes them ideal around spots that have heavy foot traffic such as decks, patios and walkways.. Homeowners don't have to worry about passersby hitting their heads on an open window. Single hung windows also work well in small rooms such as bathrooms, bedrooms and hallways.
Energy Efficiency
Single hung windows can be fitted with the latest types of energy efficient glass, insulation, framing and other materials to keep out the cold while retaining indoor heat. Single hung windows are easily opened which also allows you to cool off a room during hotter days. With only a single sash that opens, single hung windows provide a tight seal that shields against moisture and air leakage.
Versatility
Single hung windows come in a wide range of styles that allow them to be both functional and fashionable regardless of the style of your house. The stationary sash can come in a wide variety of shapes such as arched, eyebrowed, gothic or a customised configuration of your choosing. The type of materials, trim and finish can also be tailored to your personal preferences.
Air Conditioners And Screens
Single hung windows provide an ideal footing for in-window air conditioners. The air conditioning unit sits on the window sill while the opening sash is pulled down snugly on top of it and fixed into place. If you tend to experience hot summers and need to run a seasonal window air conditioner to keep cool, single hung windows make the installation simple. Single hung windows also make it easy to install a window screen to keep out any insects when the window is open.
Security
Single hung windows can only be opened in one direction which allows a simple locking system to make them highly secure. Locking the window requires very little effort and results in a simple, yet secure, seal. Opening a locked single hung window from the outside is virtually impossible. The security provided by single hung windows makes them ideal for ground floor rooms.